Say hello to the sproos! shower.
Don't be shy, it's going to see you naked soon.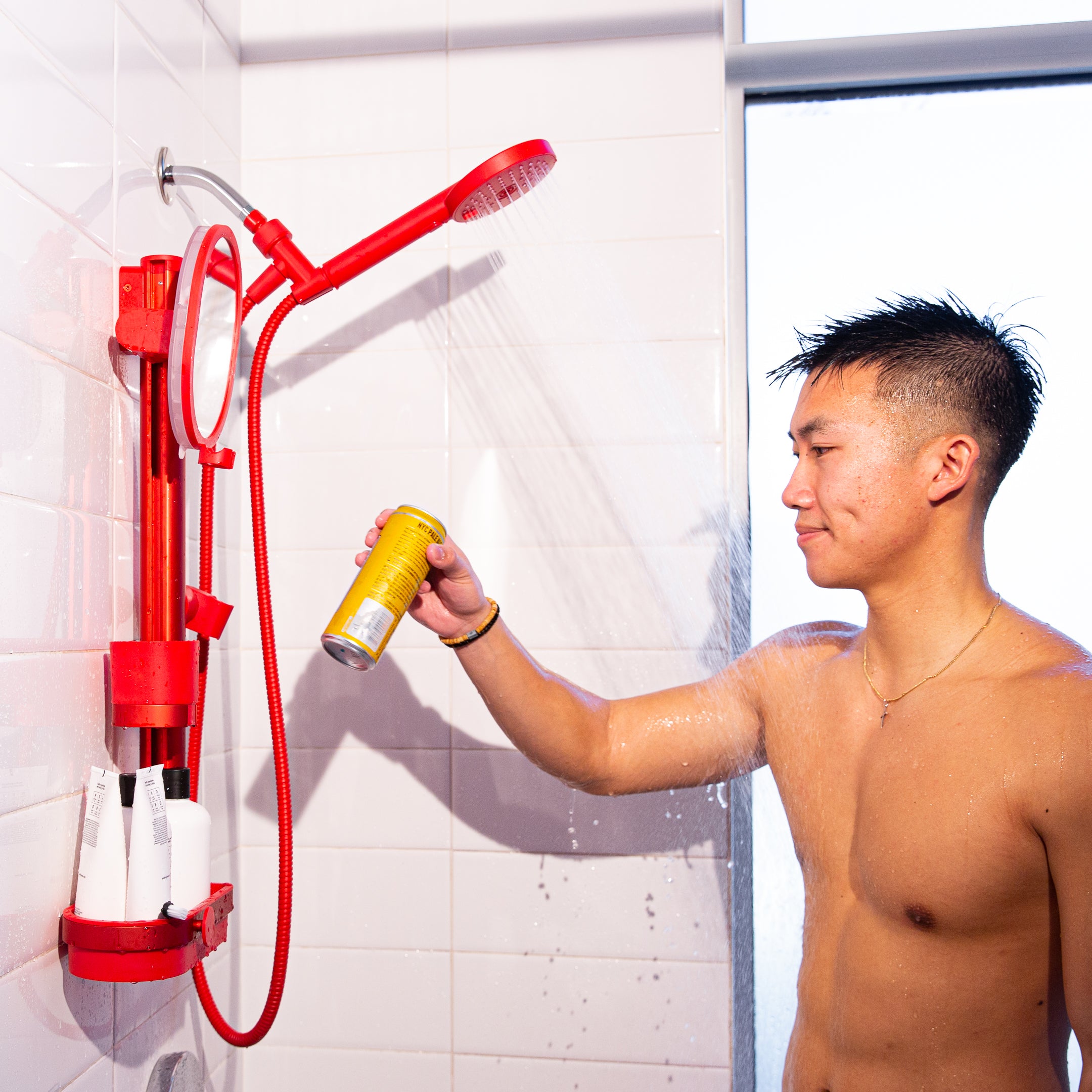 Lookin' Good
The most gorgeous accessory is you.
Our Lookin' good set was built with you in mind. Because you're always on your mind. You get the hand shower set, sliding rail, soap dish, plus an anti-fog mirror, multi-purpose cup and shelf.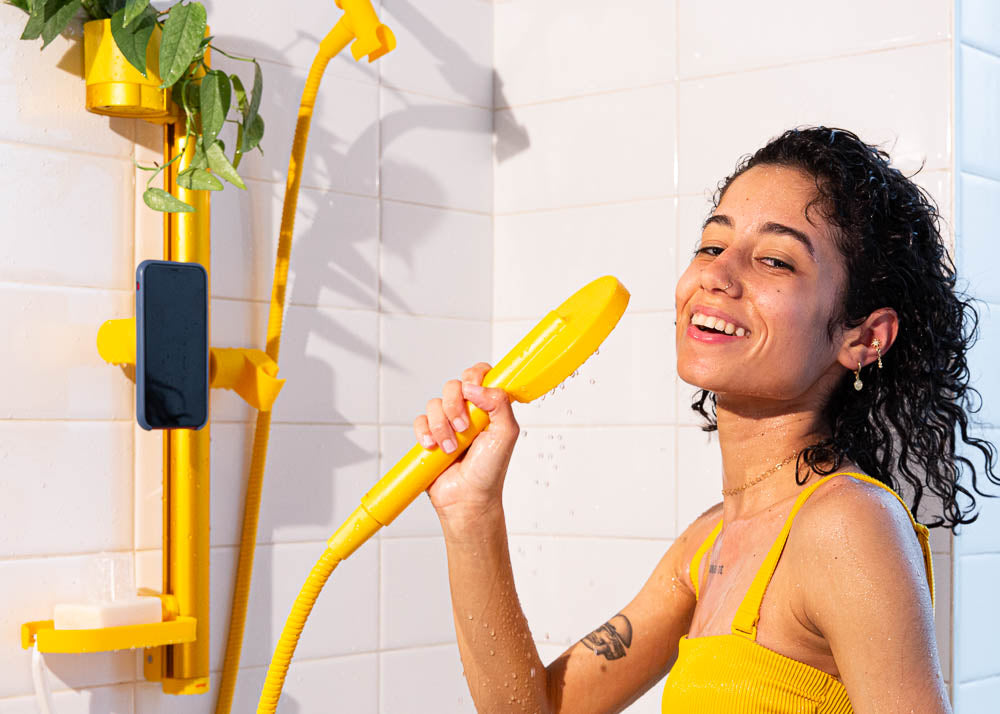 Stayin' Connected
A little more behind the curtain.
Who says a shower is just for, well, showering? The Stayin' Connected set gives you a hand shower, shower rail, spiffy little soap dish, cup, and even a phone holder so you can stream music and video while the shower streams water.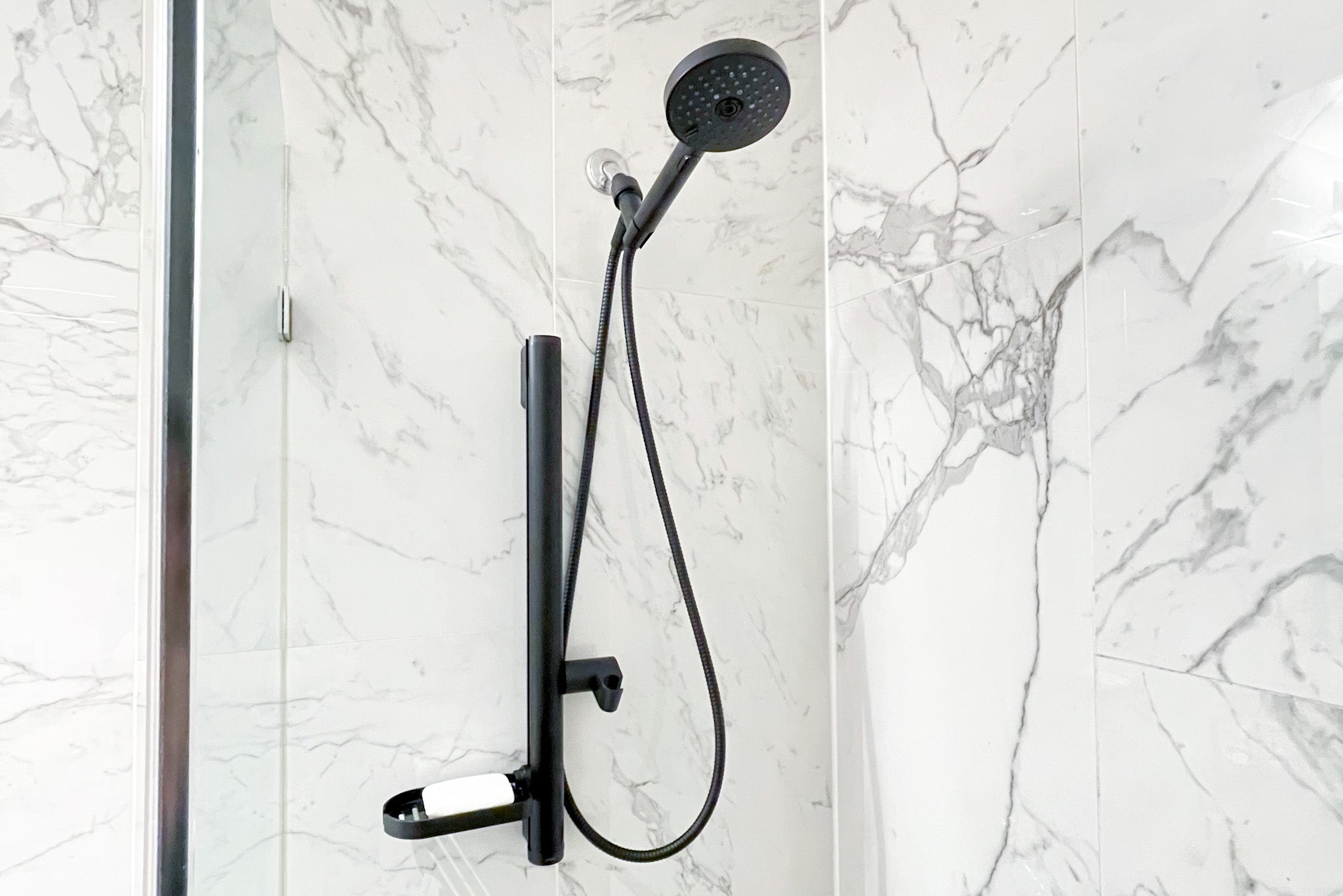 The Minimalist
KISS- Keep It Simple, sproos!
You don't need all those bells and whistles. After all, you don't live in your shower...or maybe you do. We're not here to judge. Either way, a hand shower, sliding rail, and spiffy soap dish make this shower simply something special.