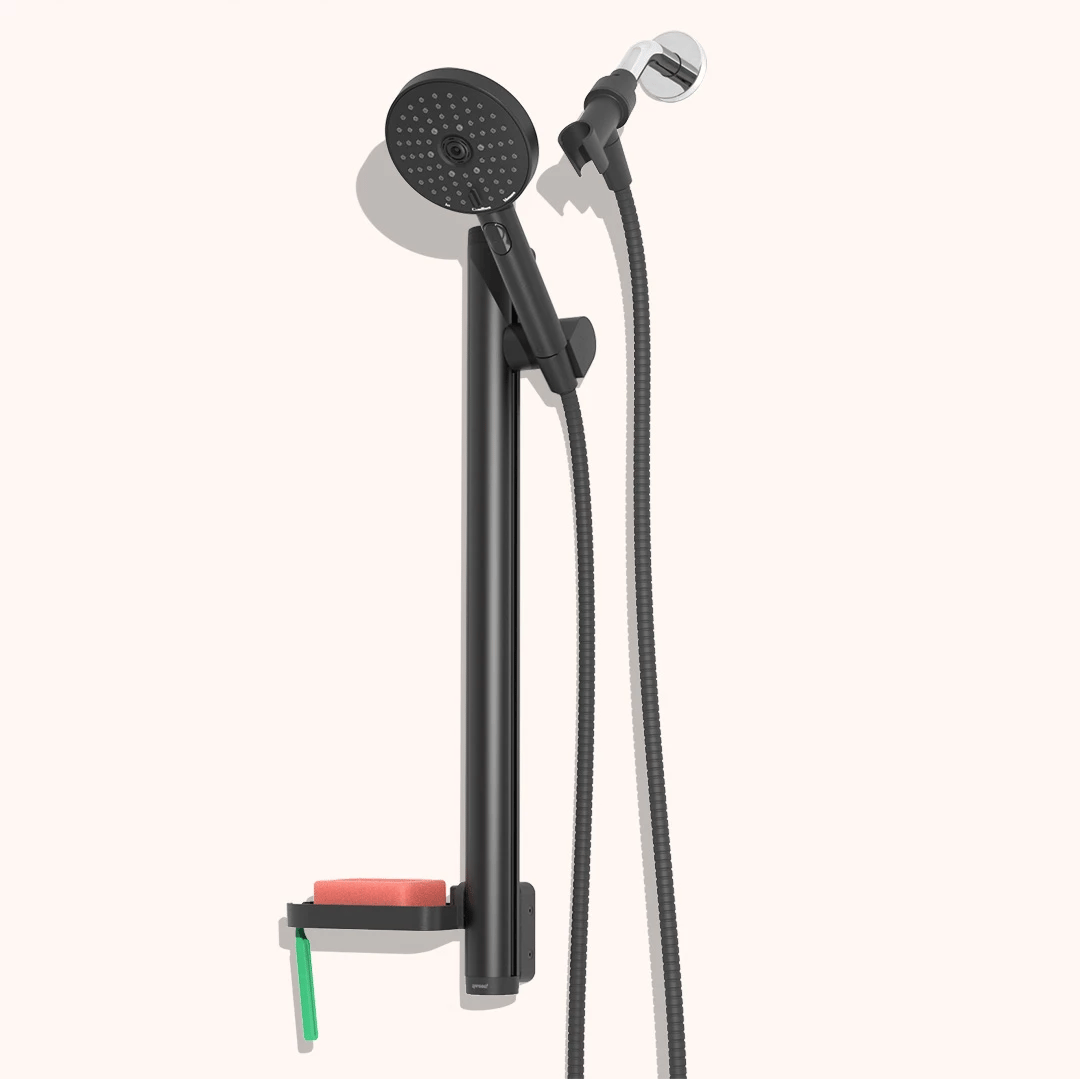 Personalize Your Spray Height and Angle
With our slide bar, adjusting the height and angle of your shower has never been easier. This convenient feature comes in handy on days when you want to avoid getting your hair wet or making it easier for those munchkins to shower.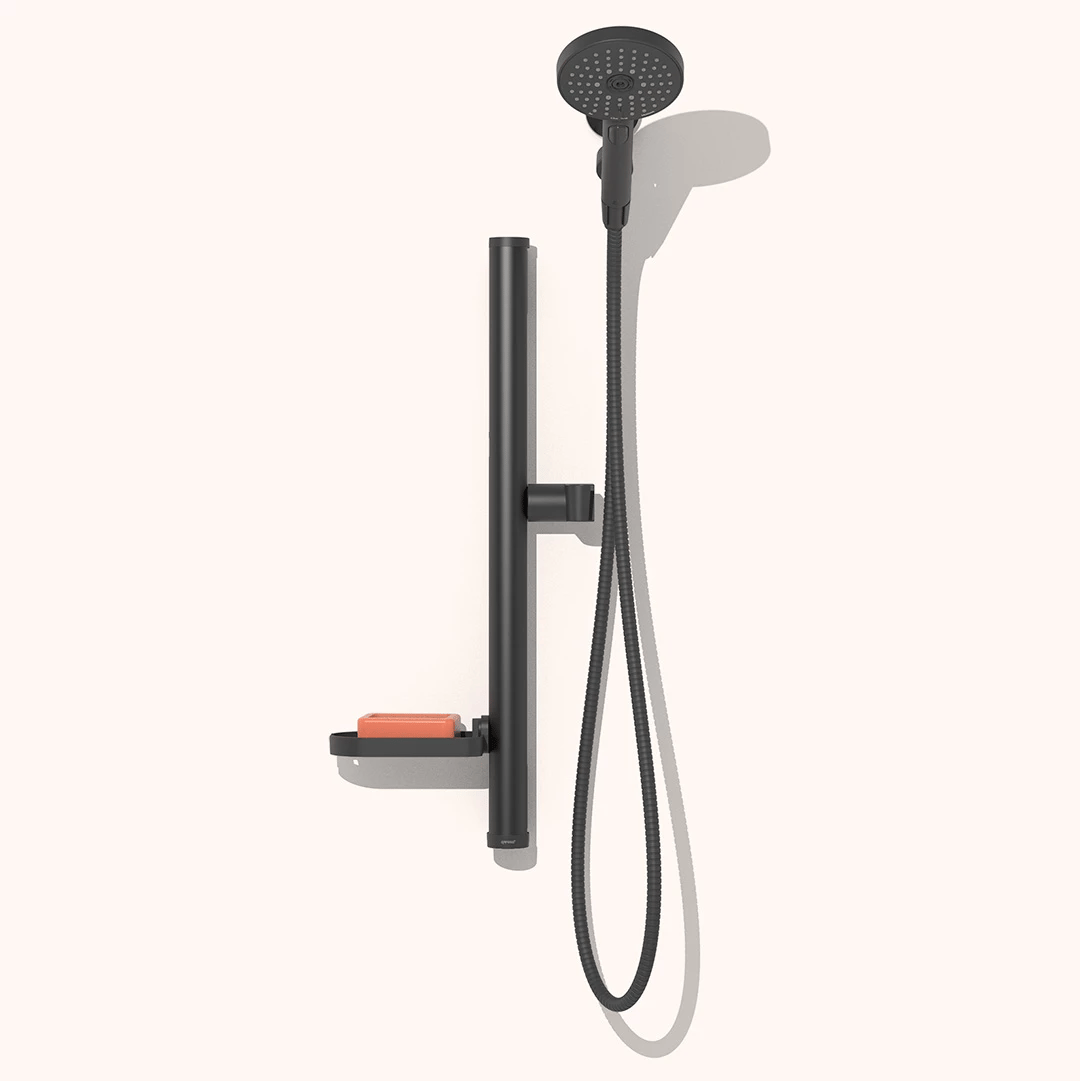 Make It Your Own
Pick your color and the accessories of your dreams. What are you waiting for? Pick 1, 2, or 3 additional accessories and create the shower you've always wanted!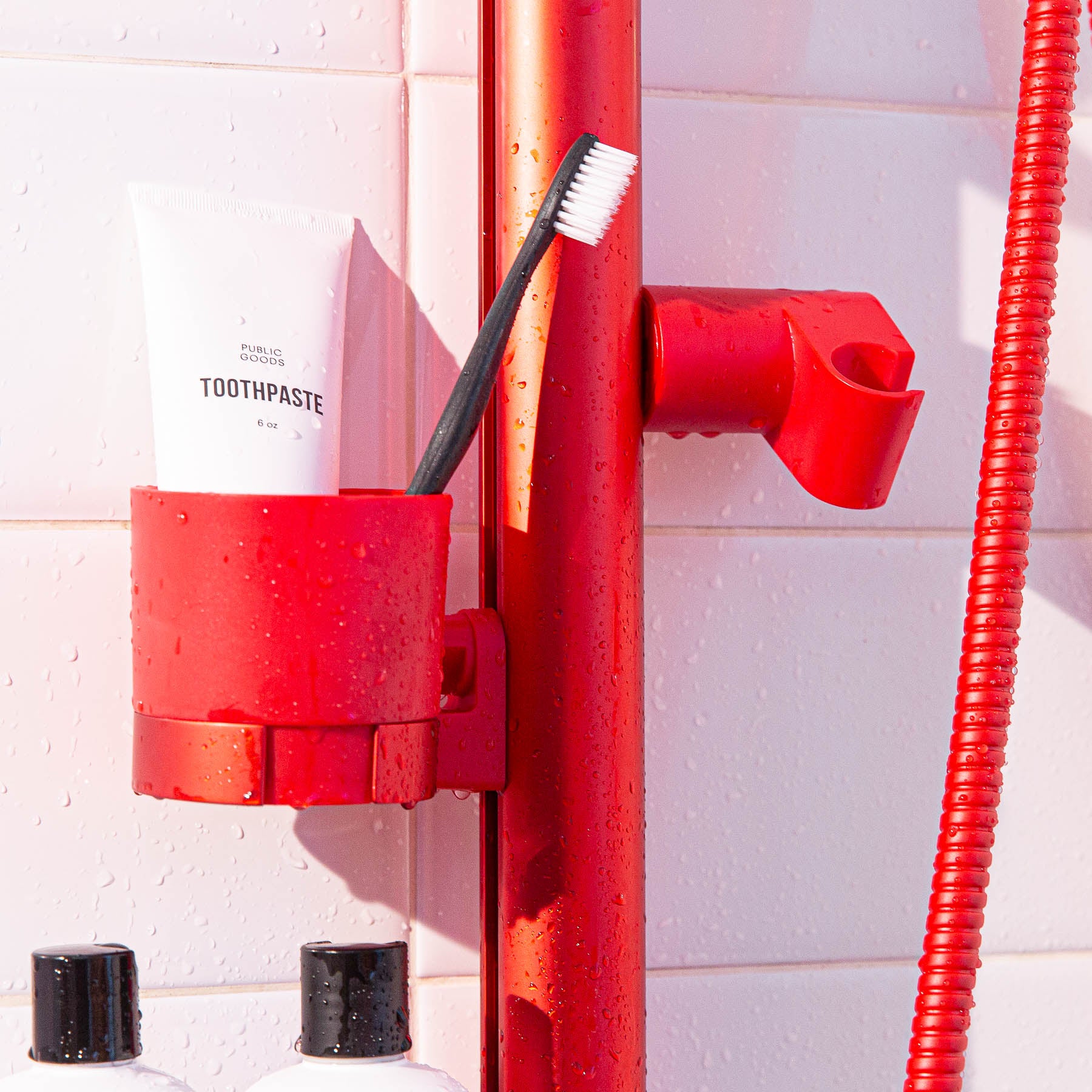 Rust-Resistant Anodized Aluminum
Our slide bar boasts a rust-resistant anodized aluminum coating that not only preserves its vibrant color but also ensures long-lasting durability.
A shower rail that installs without any damage to your wall.
German-engineered adhesive system, made by tesa, allows drill-free installation and removal of the slide bar without leaving a trace - keeps all your shower things where you want them. No drills. No mess. Just easy.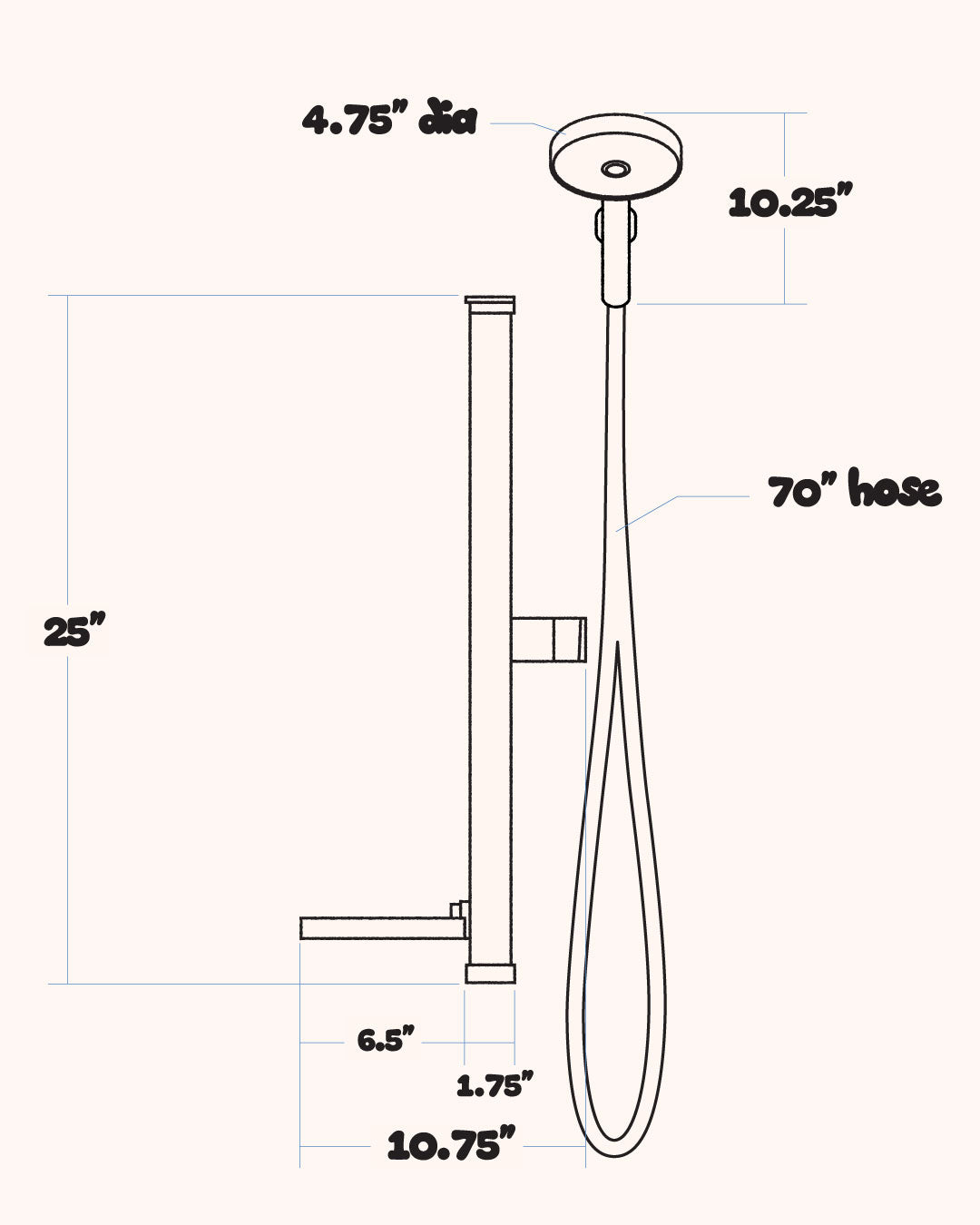 Will it fit?
Take a look at the basic dimensions of our shower system. The bar can be mounted in many locations but make sure there is room for your accessories on the left and space for the hand shower slider.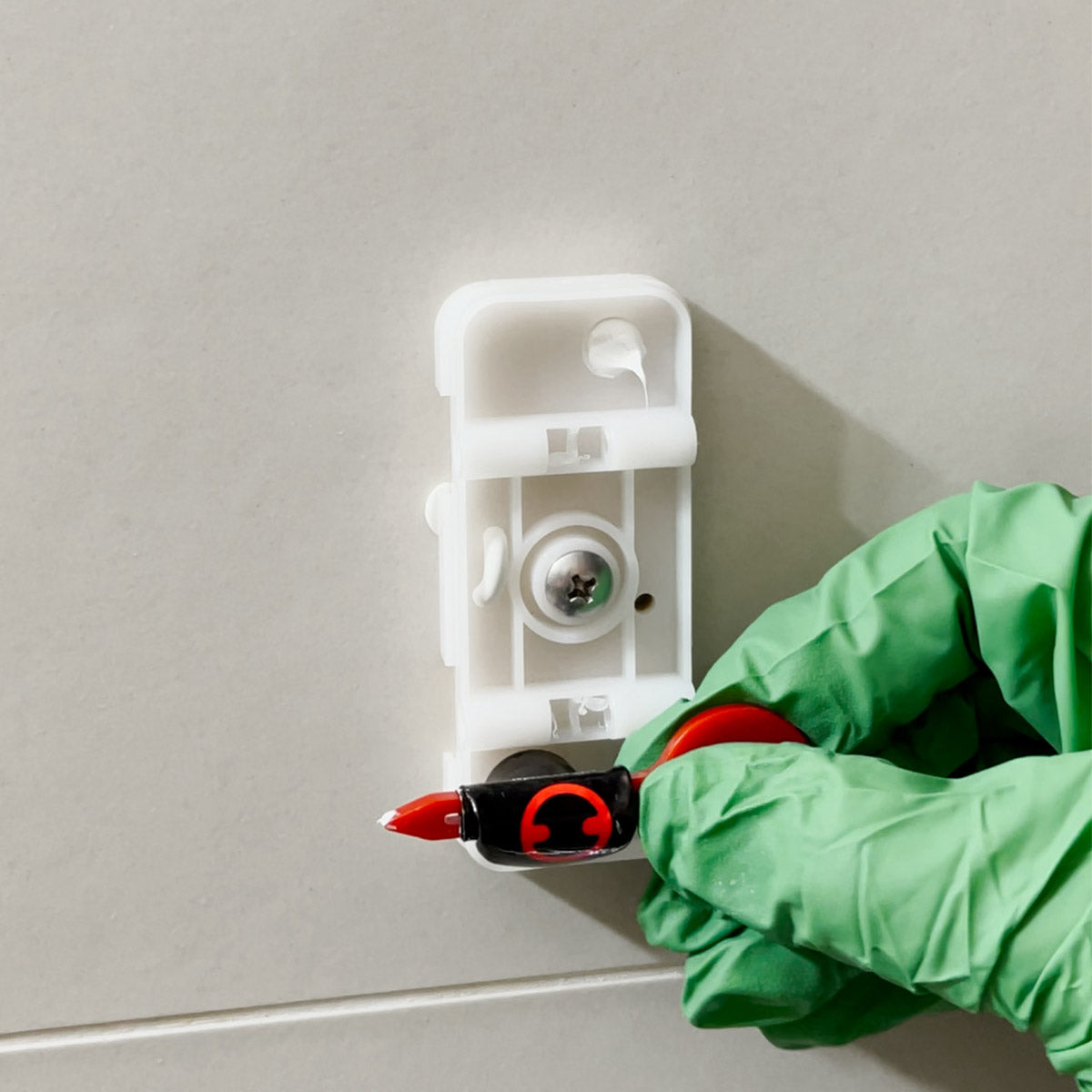 How does the glue work?
Our German-engineered adhesive system, made by tesa, secures the bar to your shower wall. Simply fill each side of the mount with glue and let dry for 12 hours. When you are ready to remove, simply pry the mount off by sliding a putty knife between the glue and wall. Any remaining residue can be scraped off.