Up Your Shower Game
sproos! up your shower with style and functionality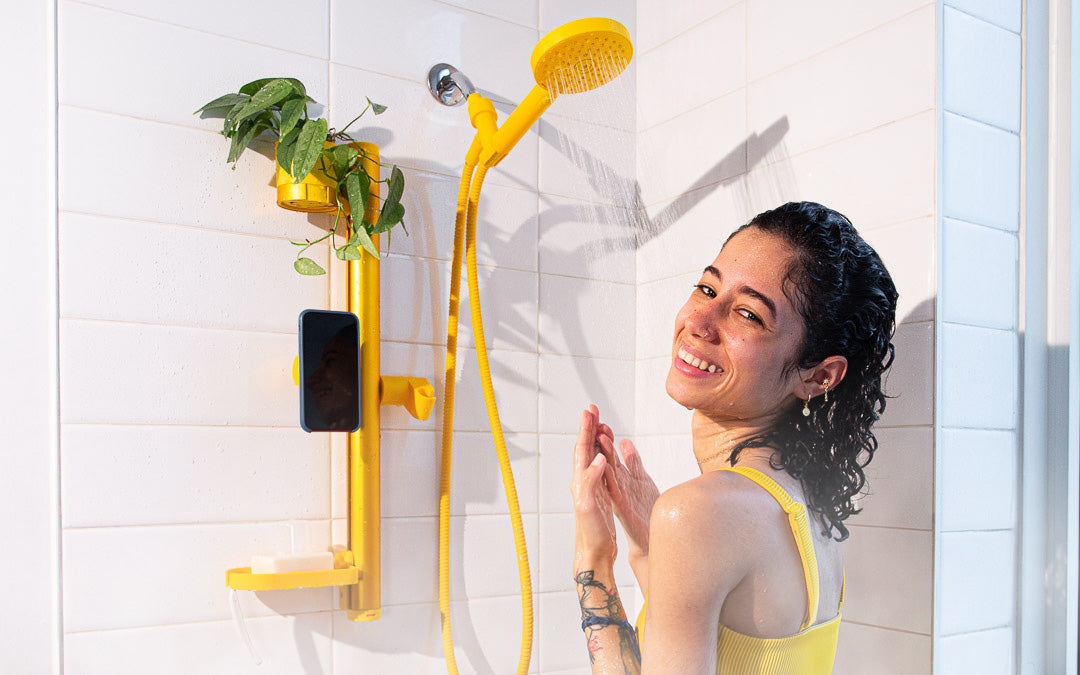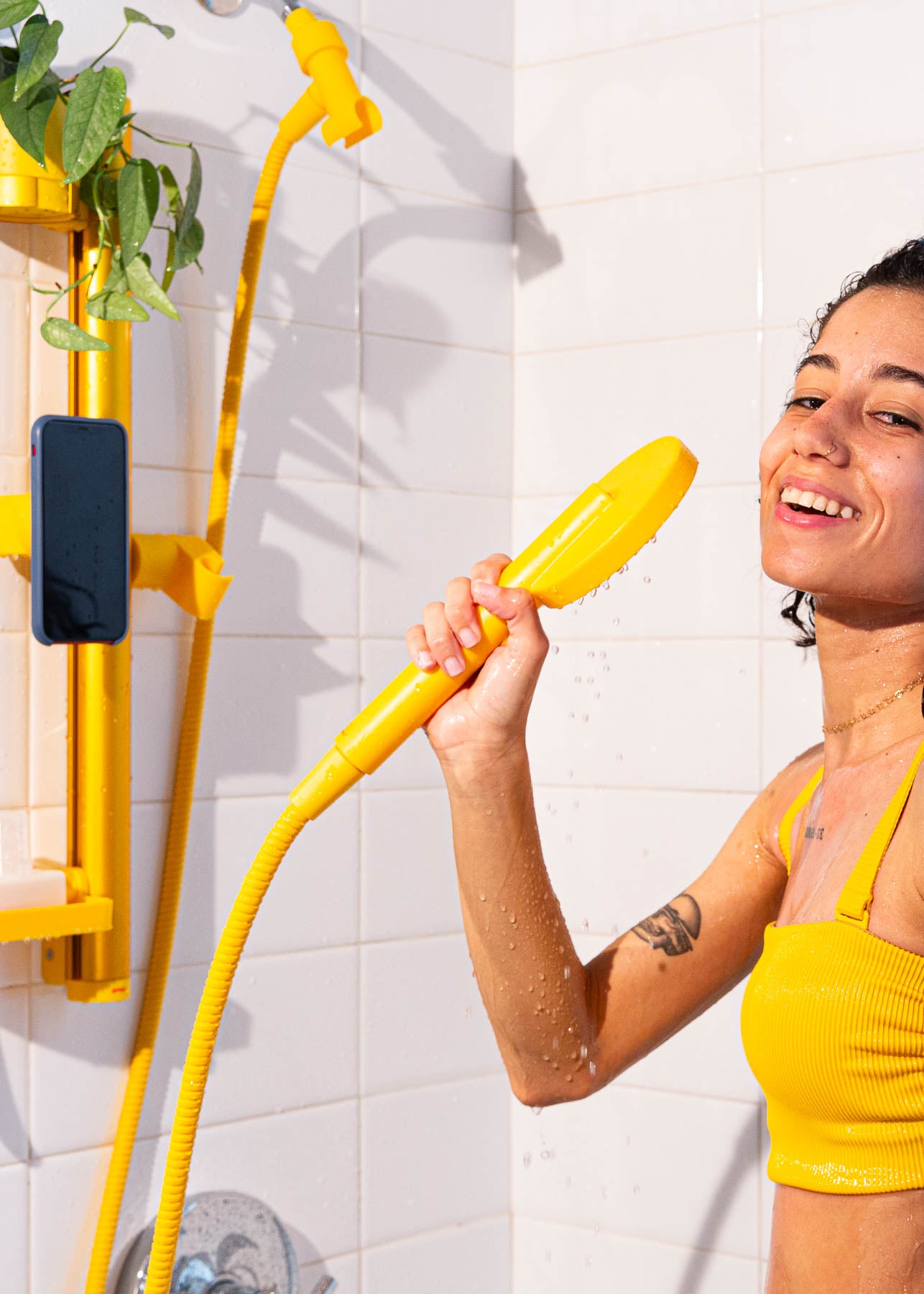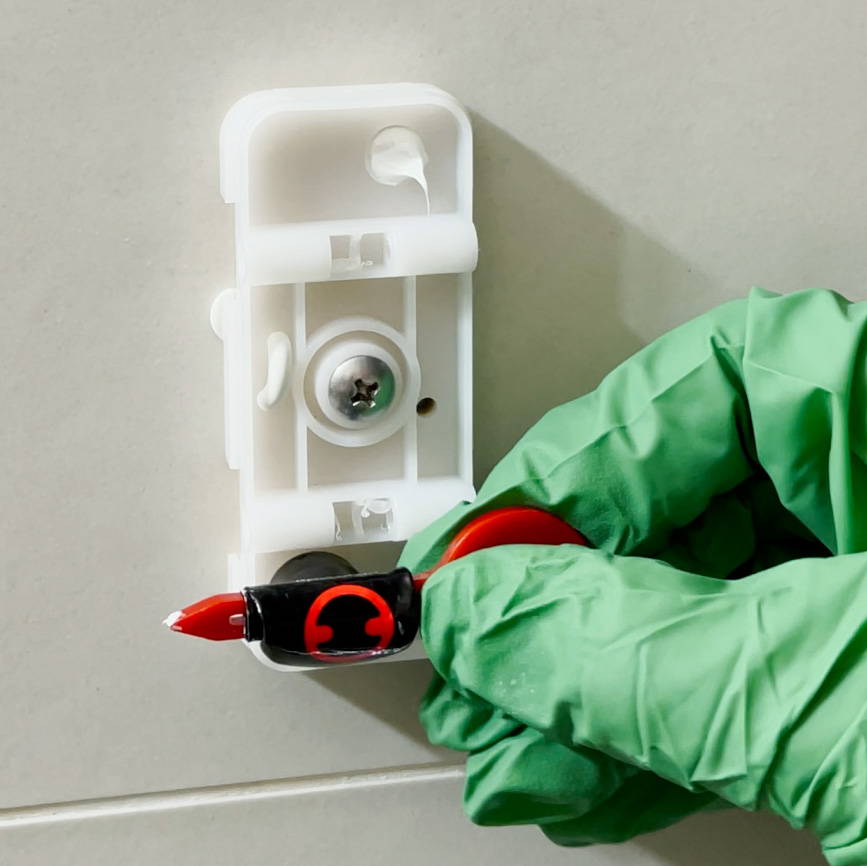 Our German-engineered glue, made by tesa, secures the bar to your shower wall and removes without damage.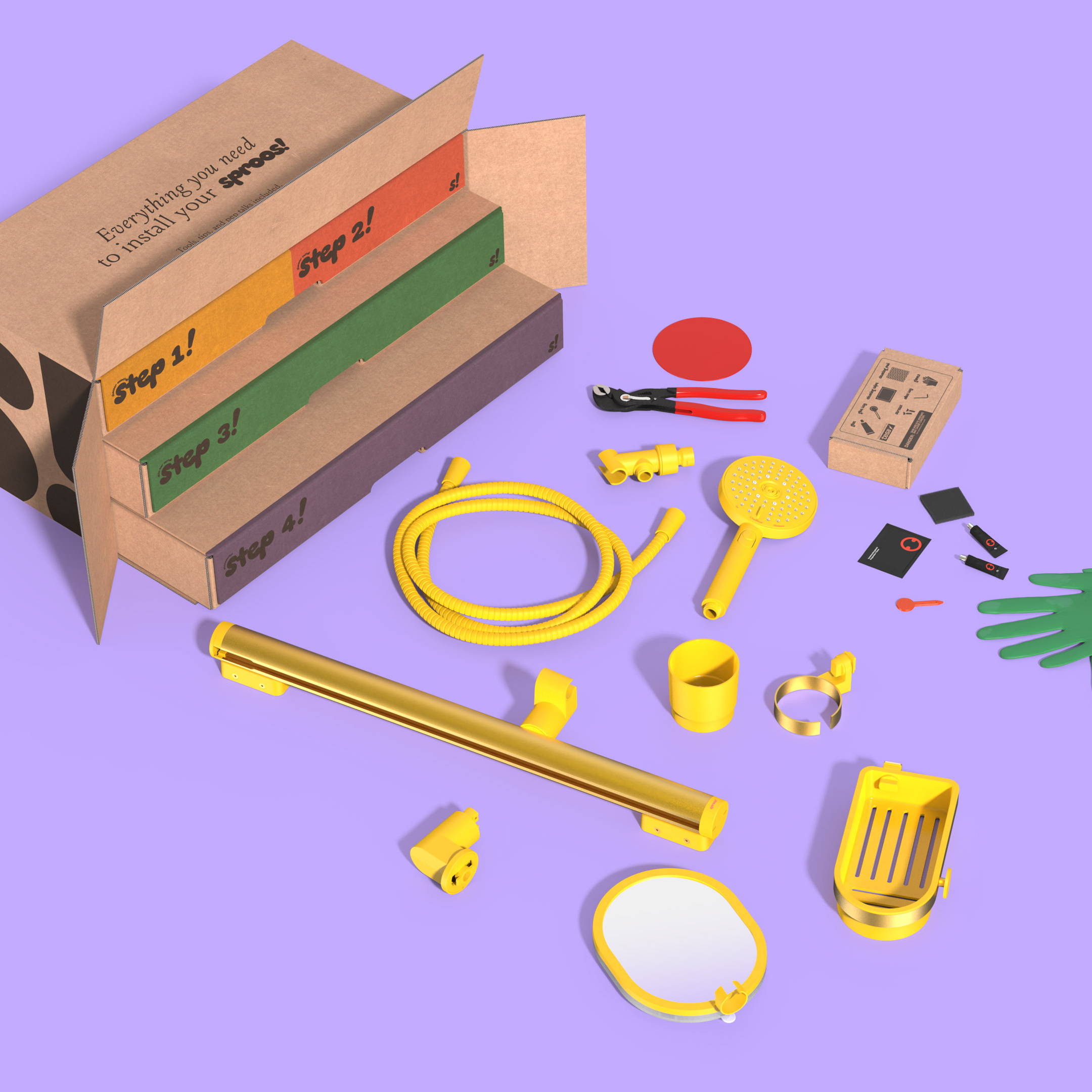 Everything you need for a stress-free setup including tools and supplies.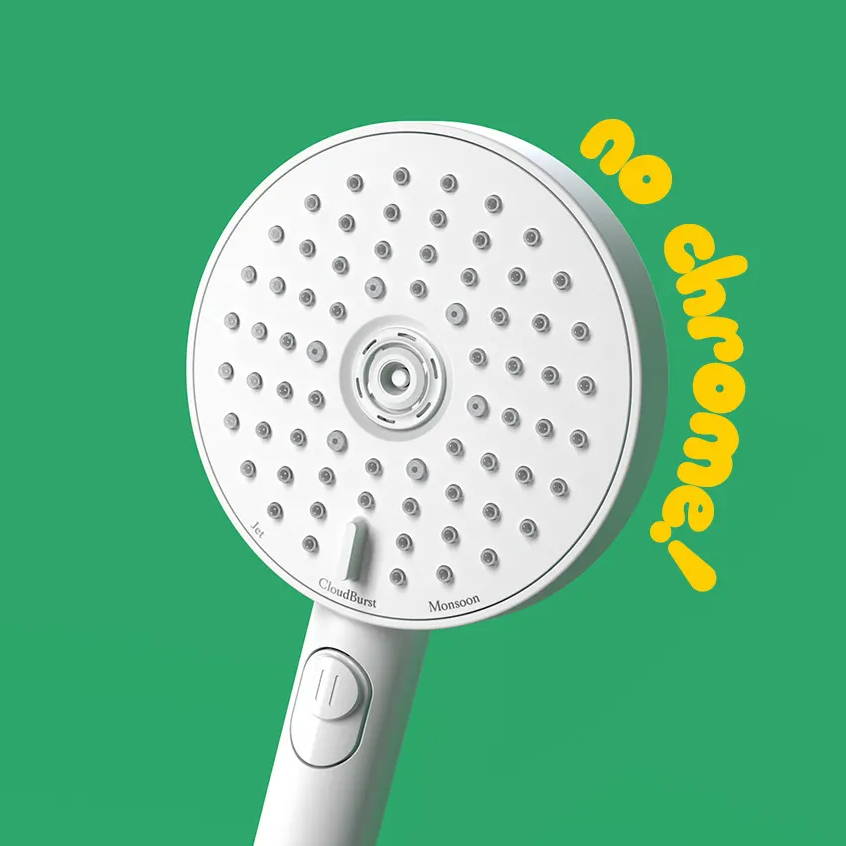 By avoiding the chrome plating process, we eliminate the use of toxic chemicals, making it safer for our workers and the environment.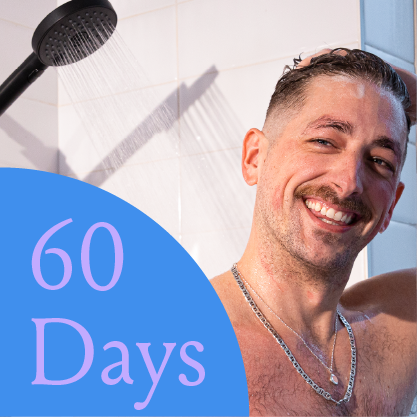 We give you 60 days to try it out and return it if you don't love it.
See us in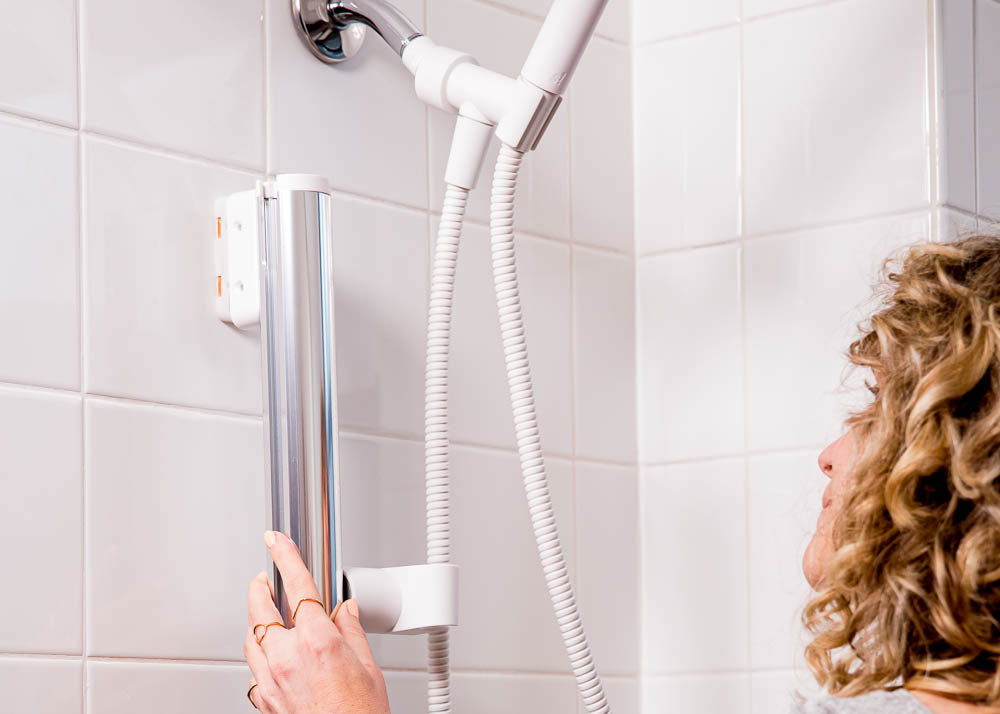 Damage-Free and Deposit-Friendly
Your deposit is safe! The sproos! shower installs without drilling or screwing into your shower wall and uninstalls without damage too. You can even take it to your next place.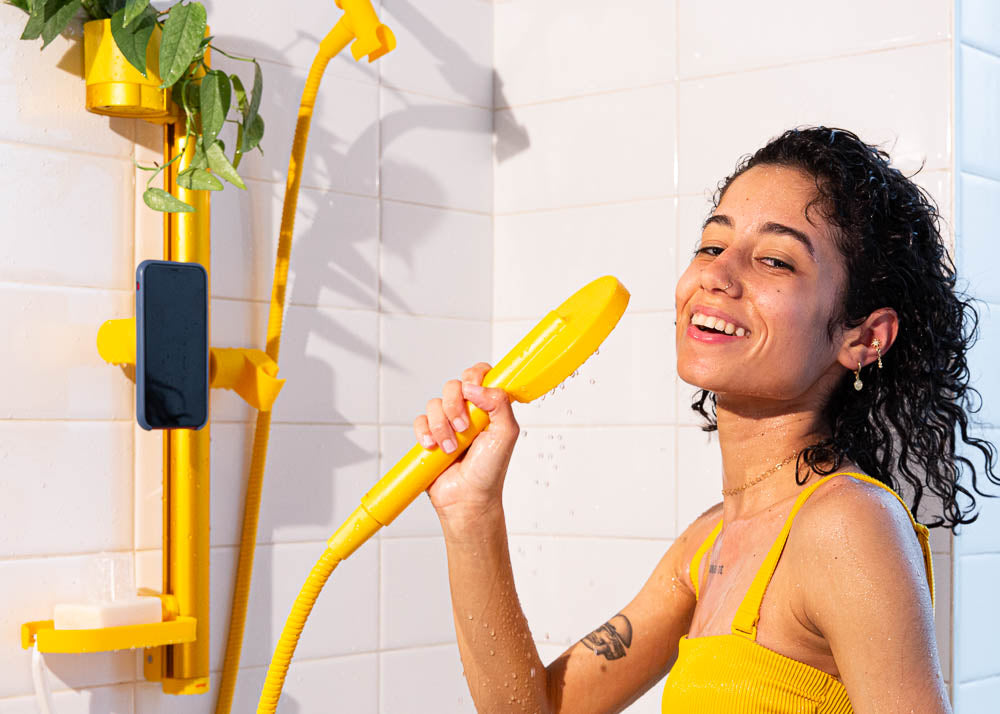 Design Your Own Custom Shower
Tons of accessories to customize your own shower experience. Designed with a simple and sleek aesthetic to feel at home in any bathroom. Choose your own setup by starting with The Minimalist and building your own style.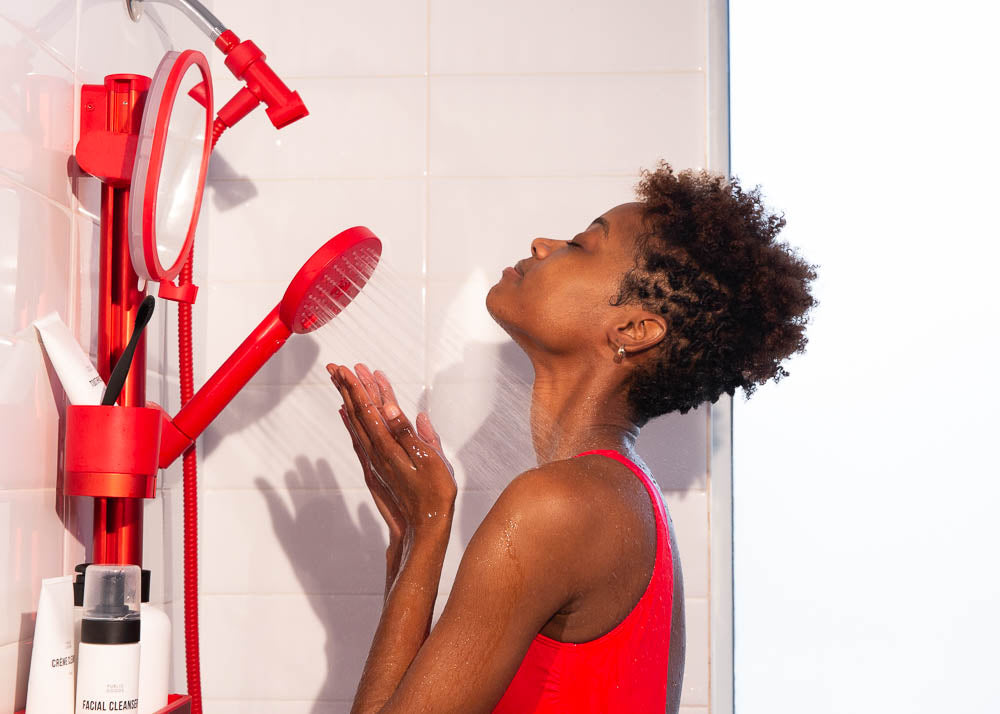 An Amazing Shower Experience
3 shower sprays that make relaxing or washing your hair a breeze.
A pause button, ideal for washing dogs, children, plants, and... maybe even dishes?
Extra-long and extra flexible hose to clean all corners of your shower or chasing your dog around.
Height-adjustable slide bar perfect for days you don't want to get your hair wet.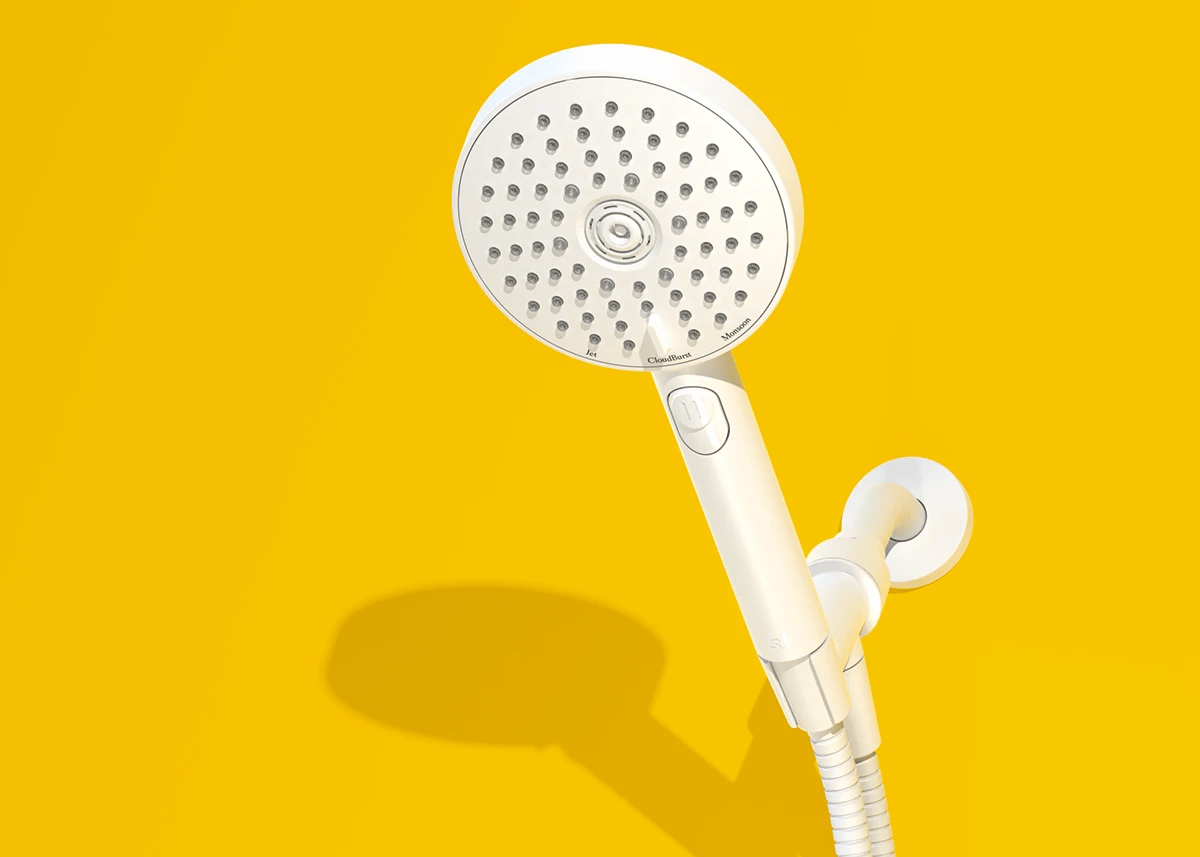 Say hello to the hand shower kit.
The quickest and simplest way to add a pop of color to your boring shower.

A hand shower, sliding rail, and spiffy soap dish make this shower simply something special.


Height-adjustable soap dish with drainage holes

Gives you a phone holder so you can stream music and video while the shower streams water.


The Hand Shower + adjustable slide bar to choose your perfect height

Universal magnetic phone dock

Cup holder and cup with drain slots

Height-adjustable soap dish with drainage holes

Great for shaving in the shower, sudsing up your face, or watching yourself rocking out in those shampoo locks.


The Hand Shower + adjustable slide bar to choose your perfect height

Anti-fog mirror

Cup holder and cup with drain slots

Height-adjustable shelf with drainage slots and hook, for 2 big bottles or a few smaller ones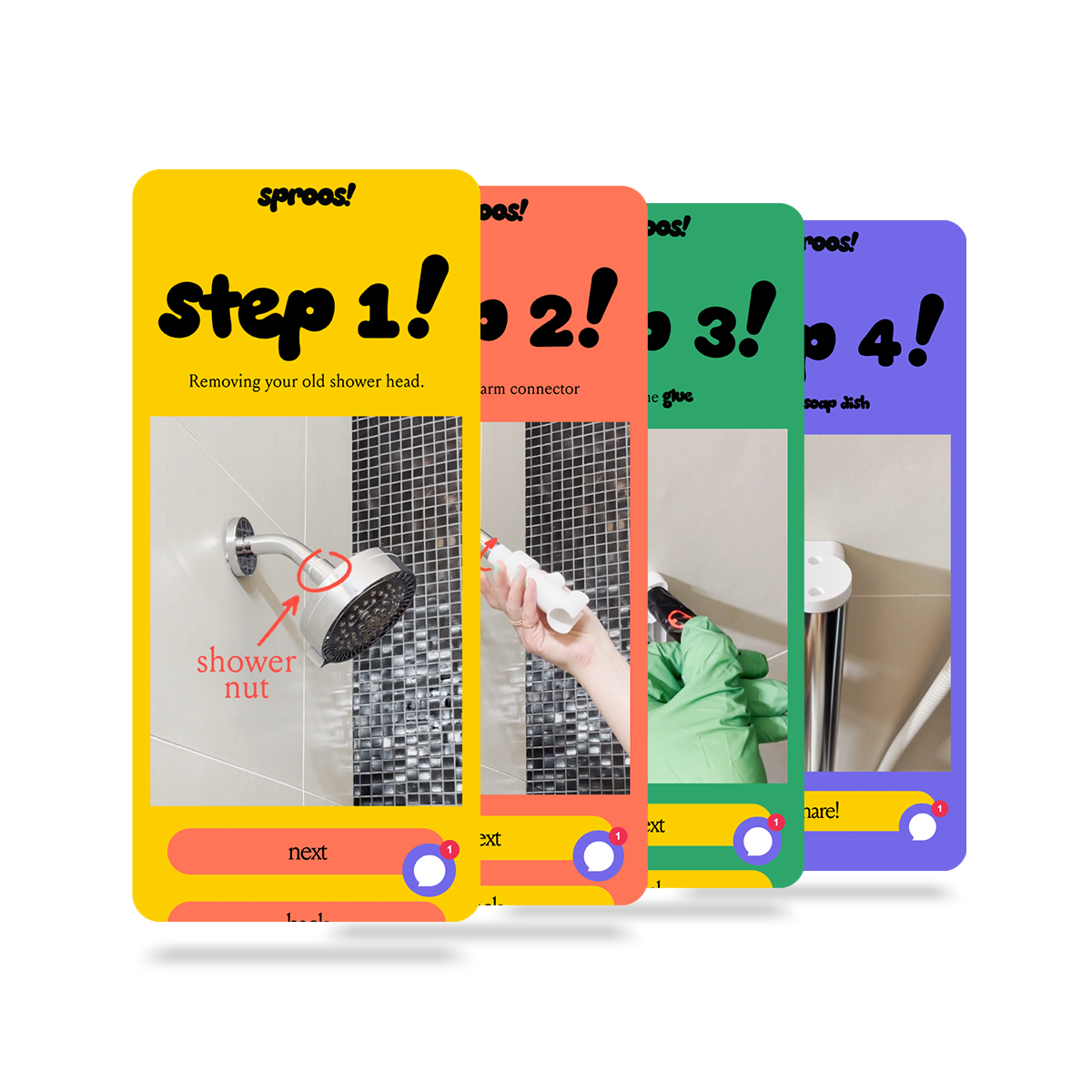 You never knew you were so handy.
Seriously - you got this. Our product was designed with renters and first time home-improvers in mind. Step-by-step installation videos make the process a breeze.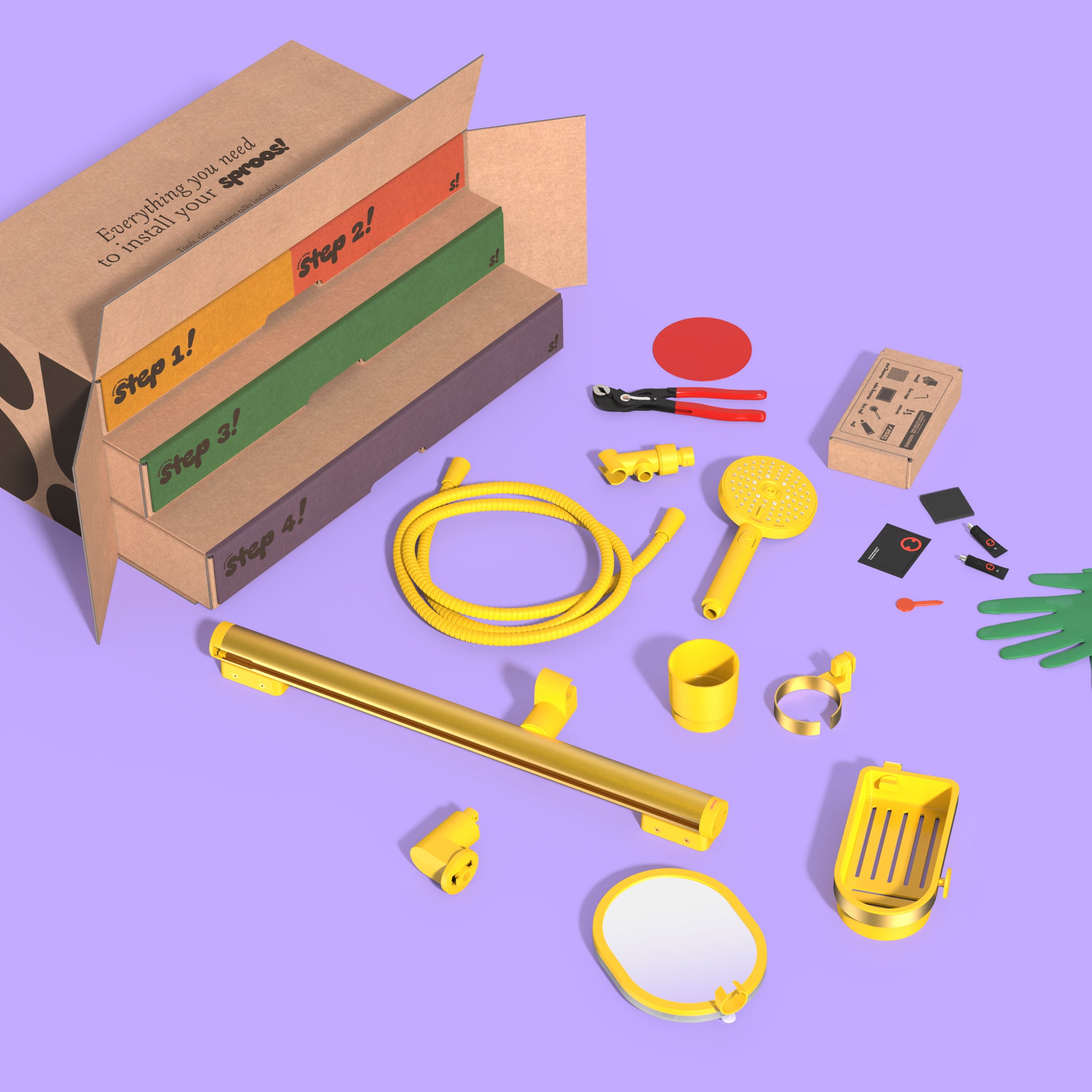 Unbox Your Way to Happiness
Everything you need is in the box… everything! Our step-by-step installation kit will guide you through the process. Do it yourself, with a little help from sproos!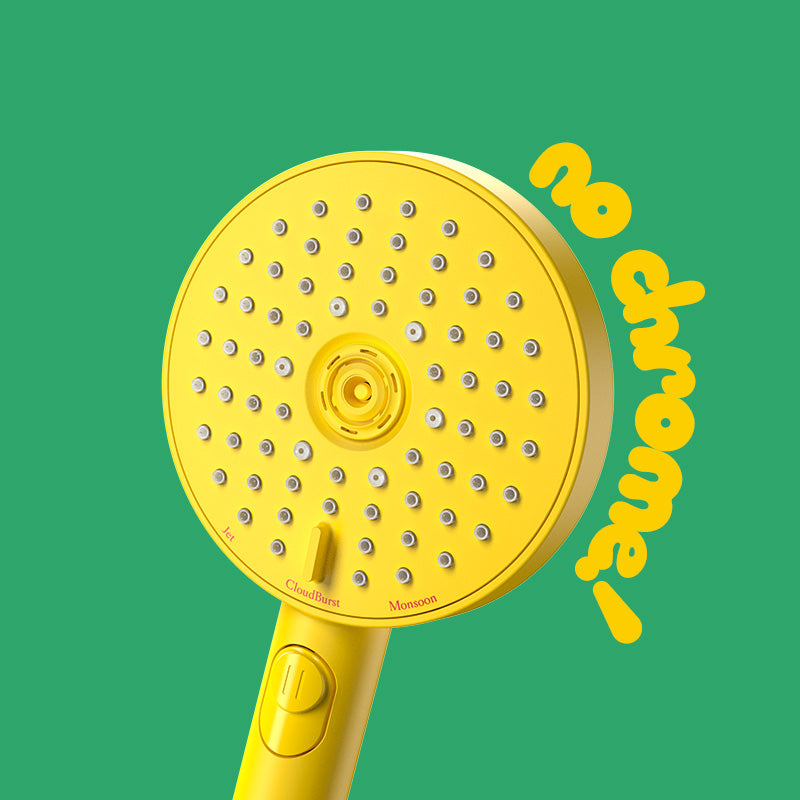 Our showers are green. Even the yellow ones.
Every sproos! shower aims to clean you without dirtying up the Earth. That's why we never use chrome plating, which contains harmful stuff like Hexavalent Chromium. Because we live on the Earth, and we want to help keep it that way.
FAQs

Can I bring my sproos! shower with me when I move to a new apartment?

Yes! The sproos! shower system is easy to uninstall without damaging or staining your shower walls. To install the shower in your new home, you can simply order a new sproos! glue-kit and adapter.

Will sproos! help with my water pressure?

Great question! Although no shower can change the pressure of water coming through your pipes, ours is designed to provide powerful sprays, even with low water pressure. Plus, our showers are made with high-grade silicone nozzles, which are easy to keep clean and avoid pressure-reducing mineral buildup.

How does the shower rail attach?

No suction cups here! Our shower rail is attached to the wall using a patented adhesive technology from our friends at tesa, in Germany! Using wall adapters specially designed for sproos!, the shower rail will keep all your toiletries and gadgets secure. When you're ready to detach the shower rail, the adapters can be removed as easily as they were installed.

How long will the sproos! shower take to install?

Our active installation time is only 30 minutes! After you install the adhesive adapters for the shower rail, they need 12 hours to dry before you can mount the rail and use the shower. But don't worry... with all the tools you need and crystal clear installation instructions, you'll be sleeping soundly knowing that the perfect shower awaits! 

Does the sproos! shower have water-saving features?

You bet. We developed the sproos! shower to comply with California water standards (as strict as they come!), while still providing the highest performing sprays. Plus, our pause button allows our users to save water by quickly stopping water flow to lather up, scrub down, and move it right along!

Will the sproos! shower work in my bathroom?

The sproos! shower system is designed to work in most bathrooms in the United States. We developed some illustrations to help make sure the system will work for you. Scroll down to the bottom of our product pages to check it out. If you aren't sure, feel free to reach out to us at hello@sproos.co and we'll be happy to help!