see sproos! in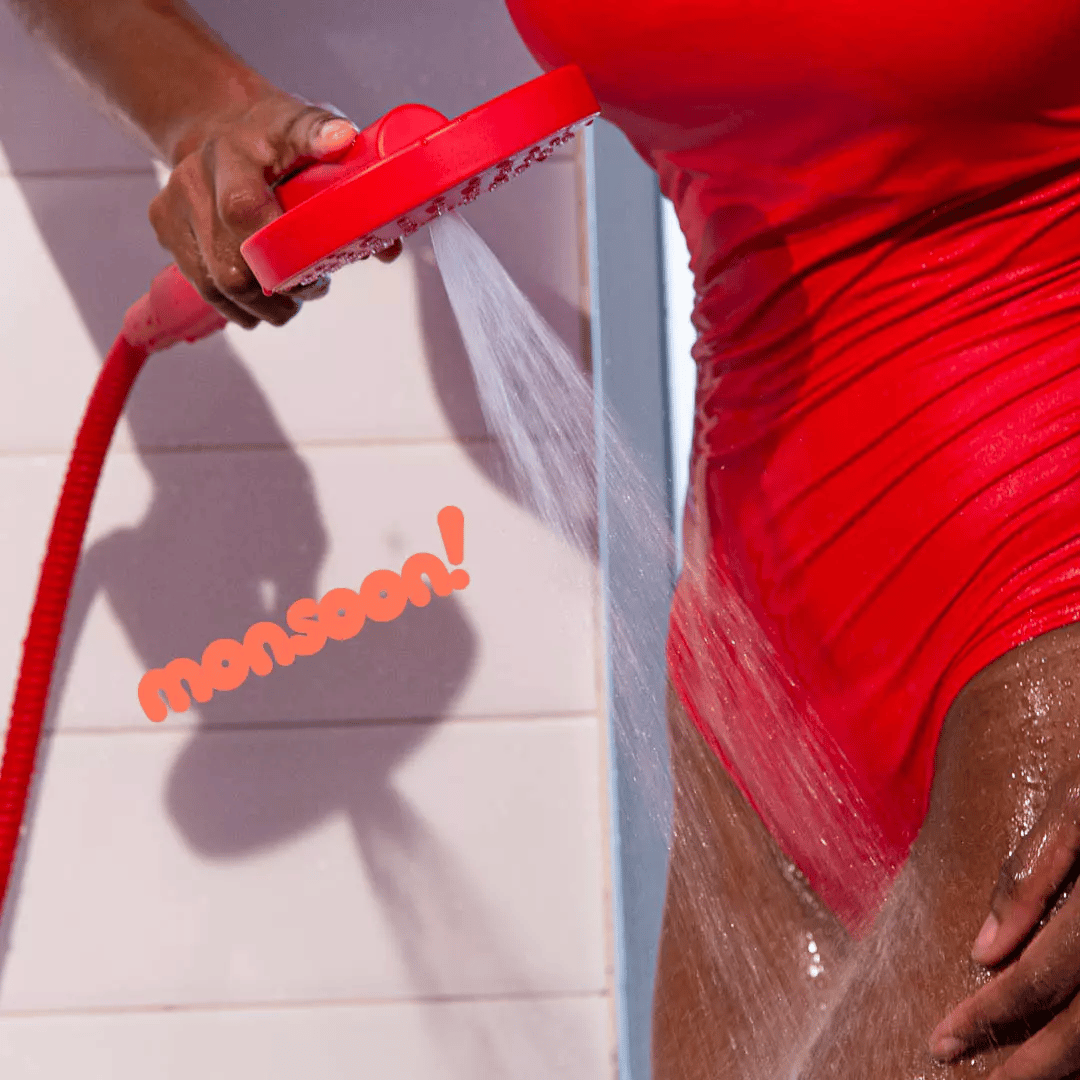 3 Amazing Sprays
We developed the sproos! shower to comply with California water standards (as strict as they come!), while still providing the highest performing sprays.
Monsoon - like a torrential downpour, perfect for washing away the day and taming those luscious curls.
Couldburst - soft and warm like a tropical rain, it'll leave you feeling relaxed and rejuvenated.
Jet - Strong and focused, it's the perfect way to invigorate your senses and kickstart your day.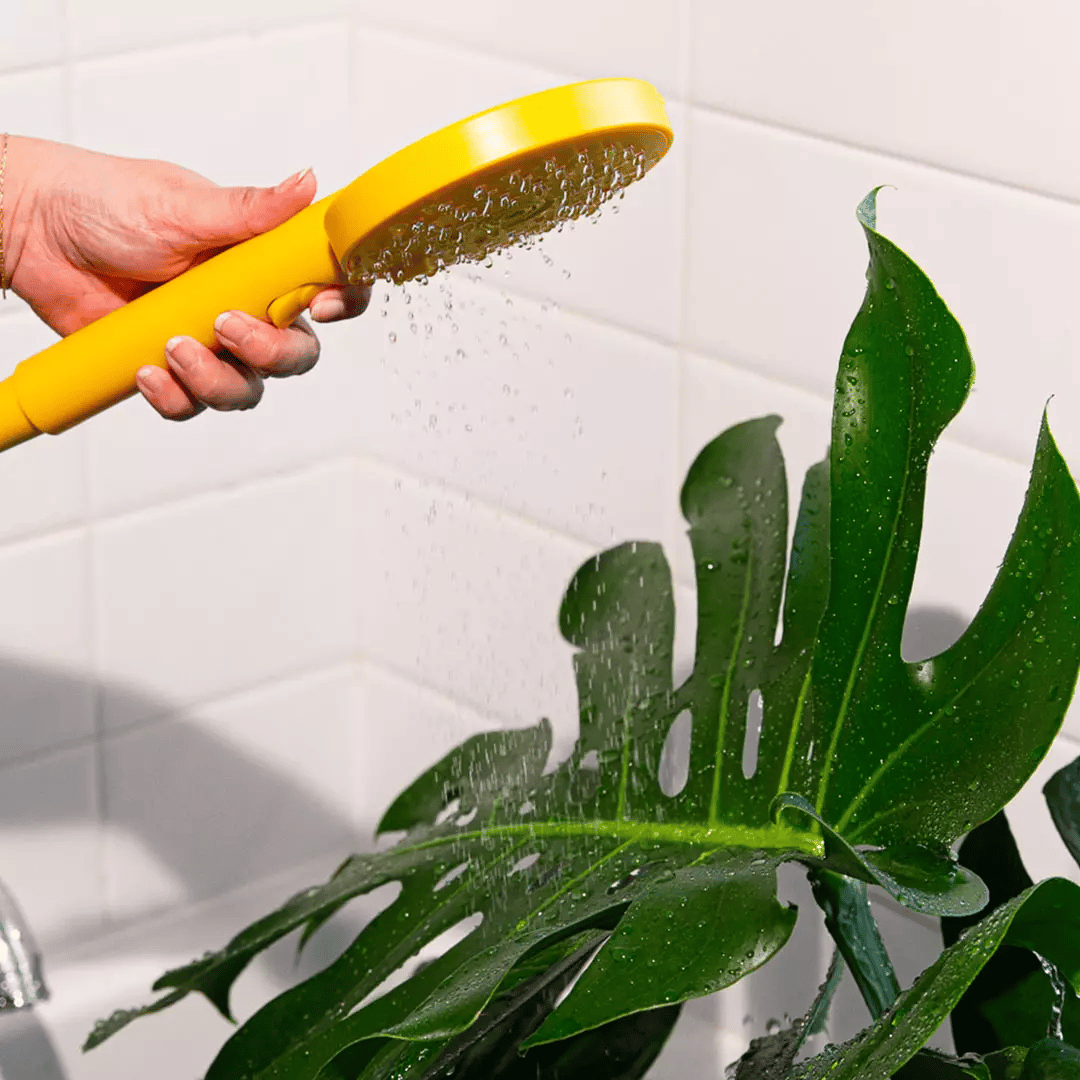 Hit Pause
Just tap our pause button to bring the waterworks to a trickle. Good for saving water, washing pets, watering plants, or just making sure your roommates hear your killer shower-singing.
Real People. Real Love.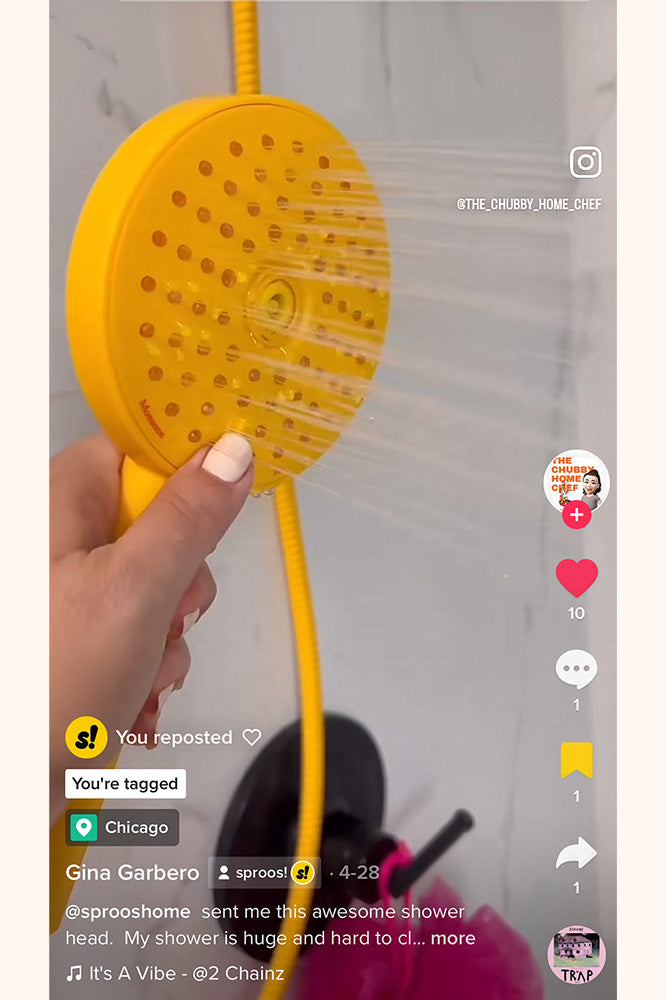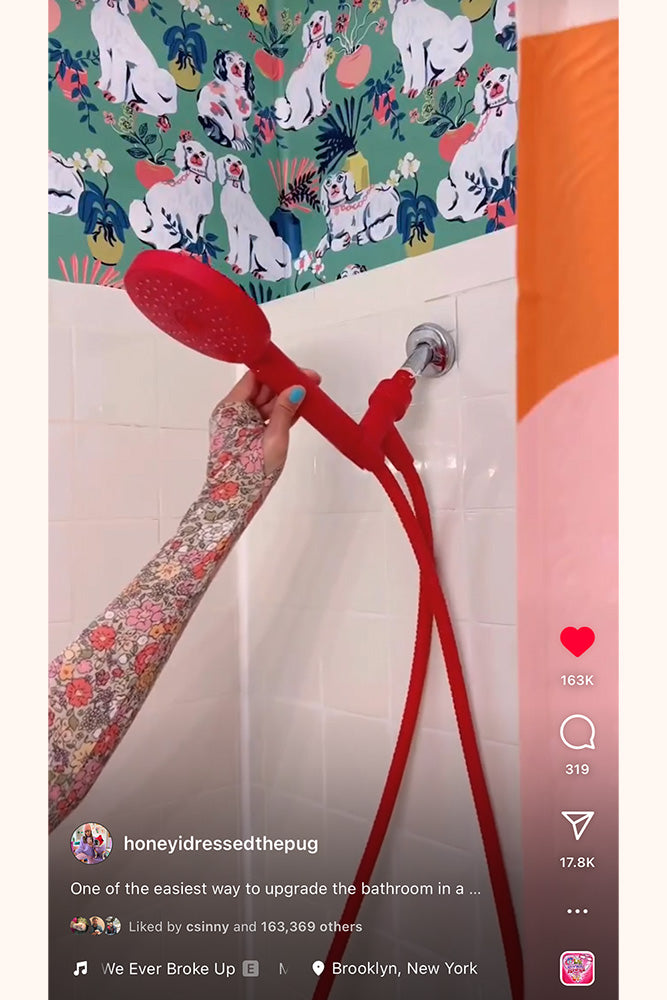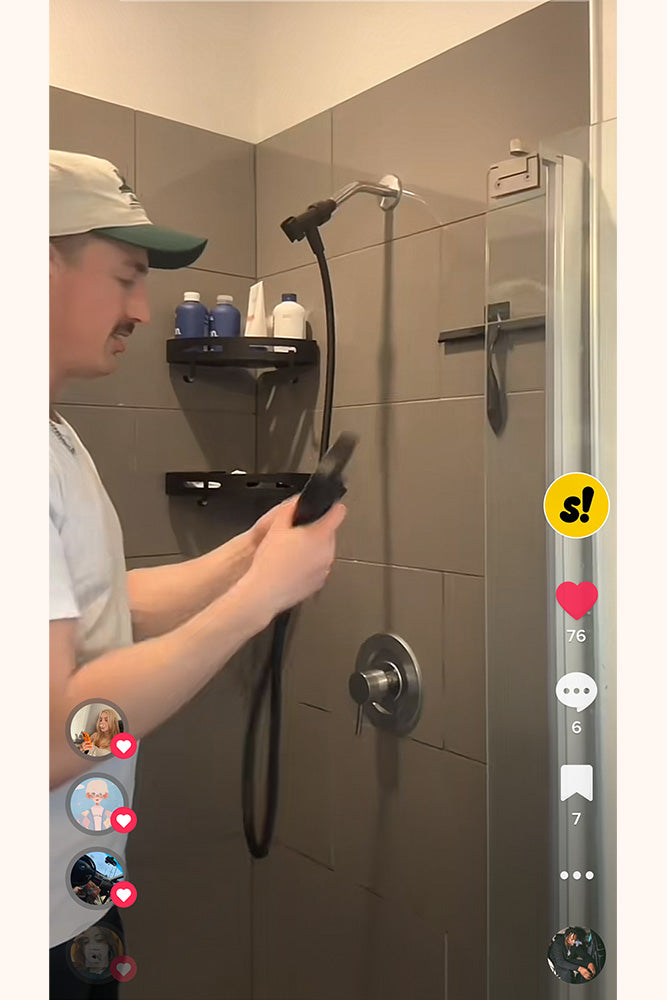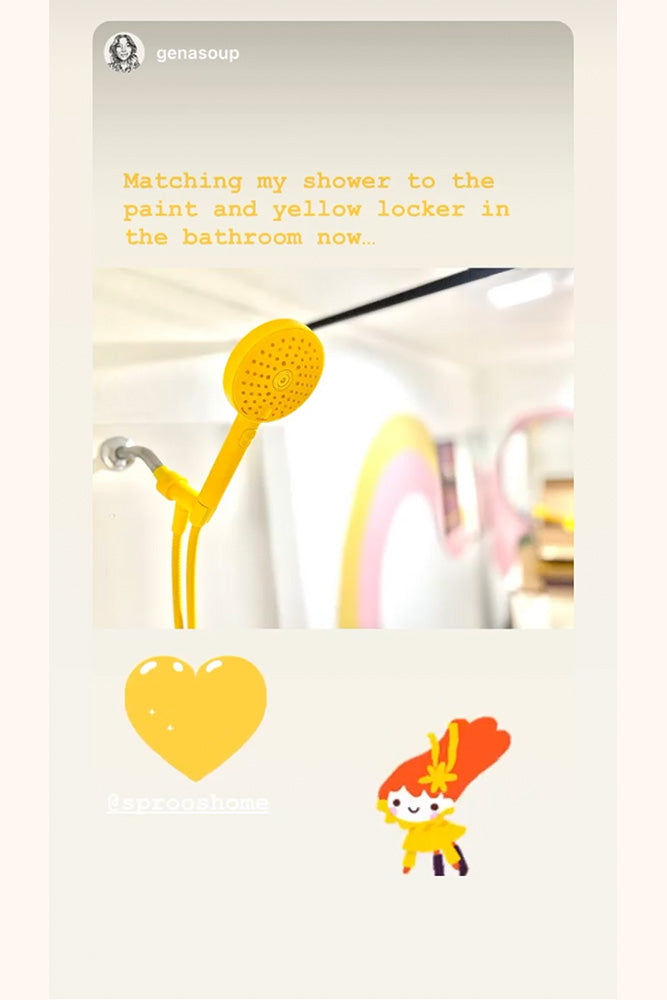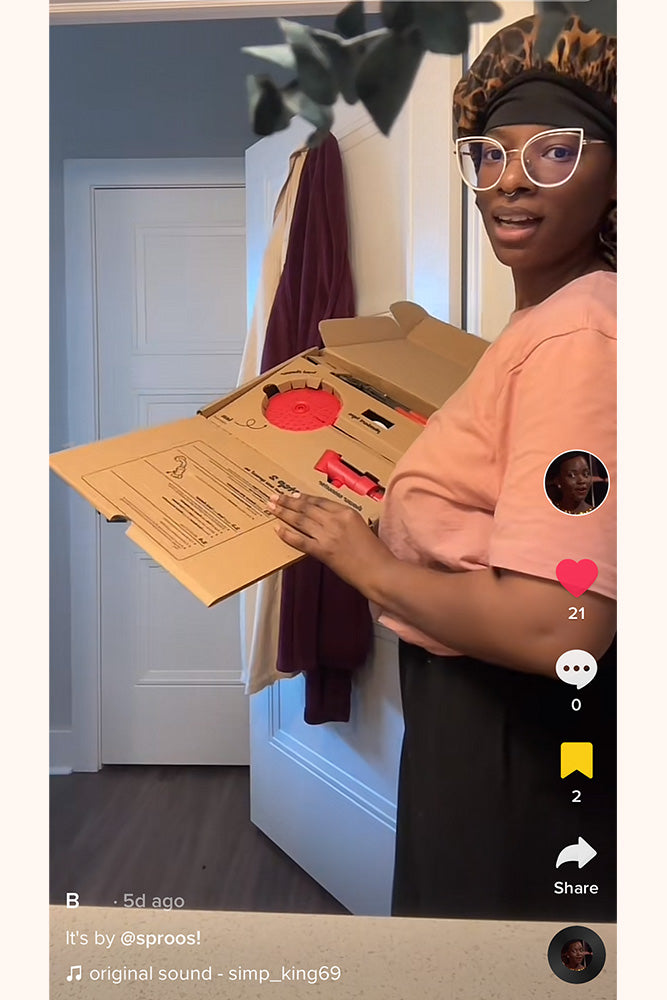 Stylish, versatile solution
We love our new showerhead! It's so much more versatile than the rigid pre-installed. One new perk is bathtime with the dog is much much easier. The kids love it too.
-Juliane T

It really "sproos"-ed up my shower situation
I love everything about this shower -- the color, the storage options, and the different water pressure settings. Also, it is much easier for me to bathe my dog now that I have a removable shower head.
- Margaret G
Transform Your Shower Experience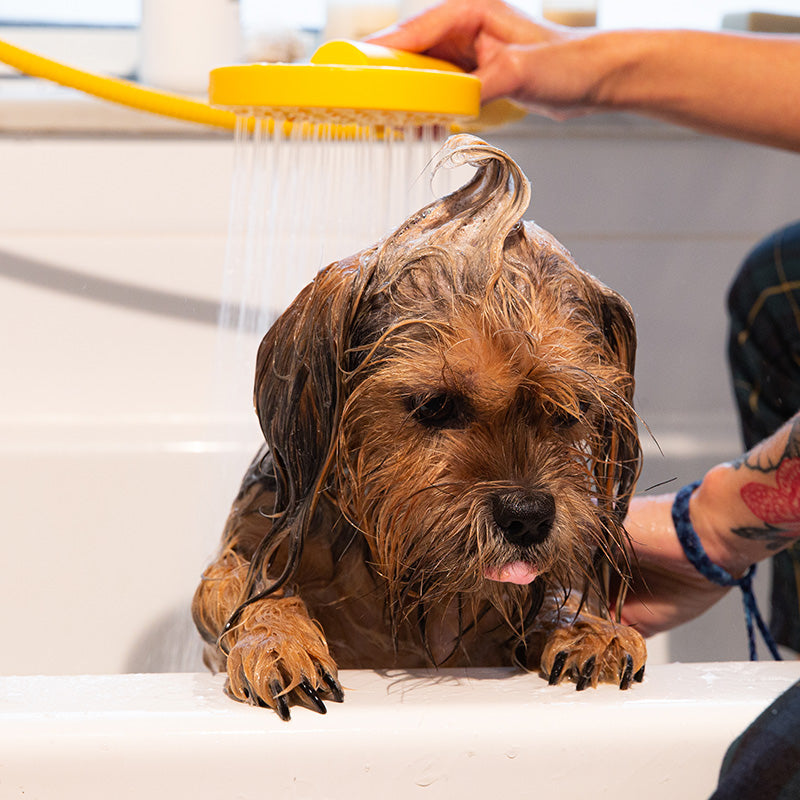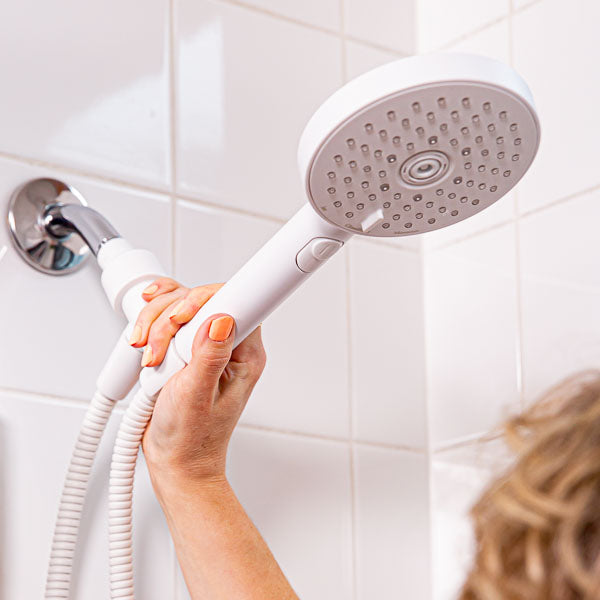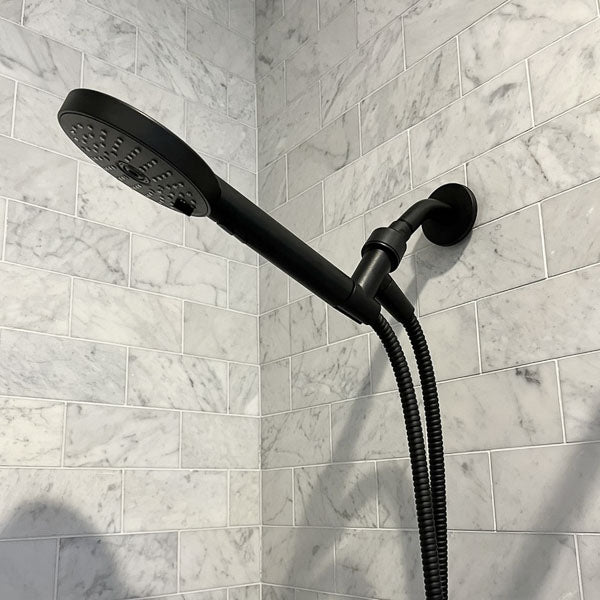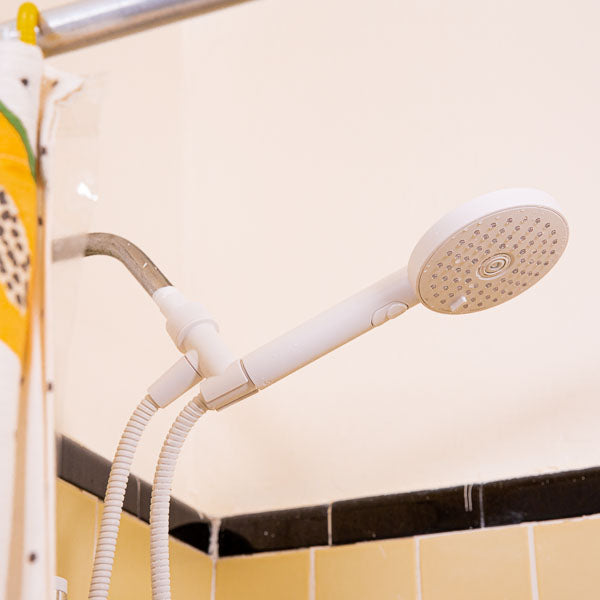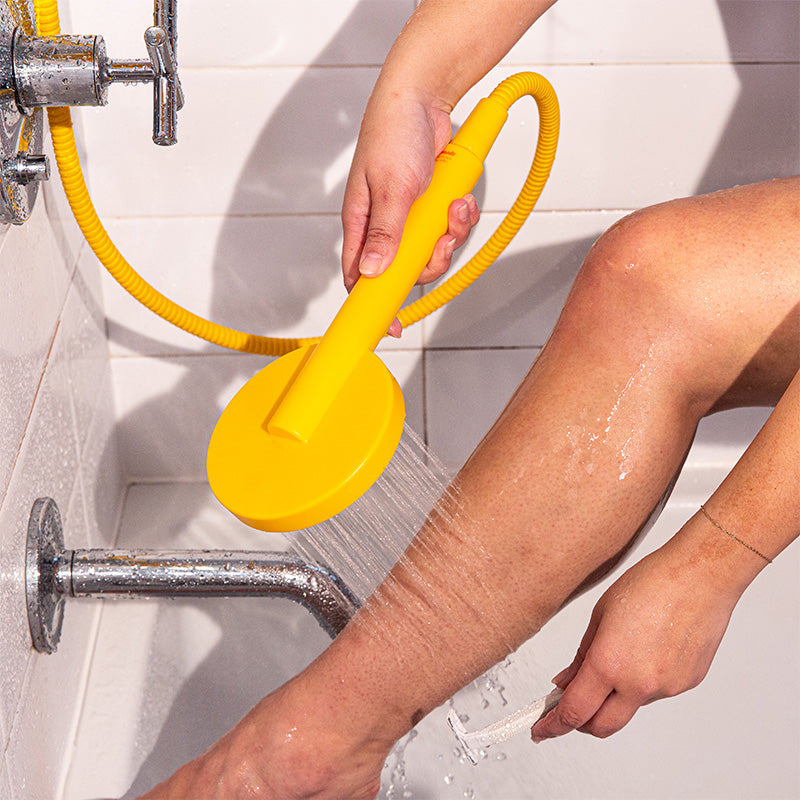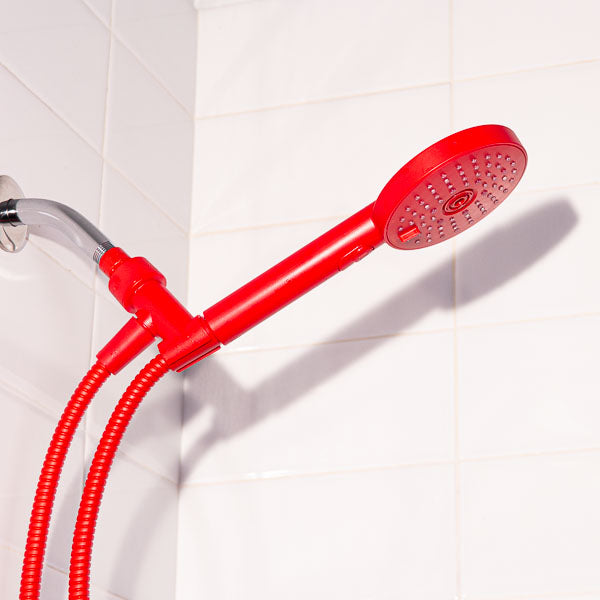 You Never Knew You Were So Handy
Seriously - you got this. Our product was designed with renters and first-time home-improvers in mind. We give you step-by-step video instructions to guide you through it all.
Everything You Need To Succeed
Everything you need is in the box… everything! We've included pliers to get your old shower off, and plumber's tape to prevent any leaks on your new upgrade. Do it yourself, with a little help from sproos!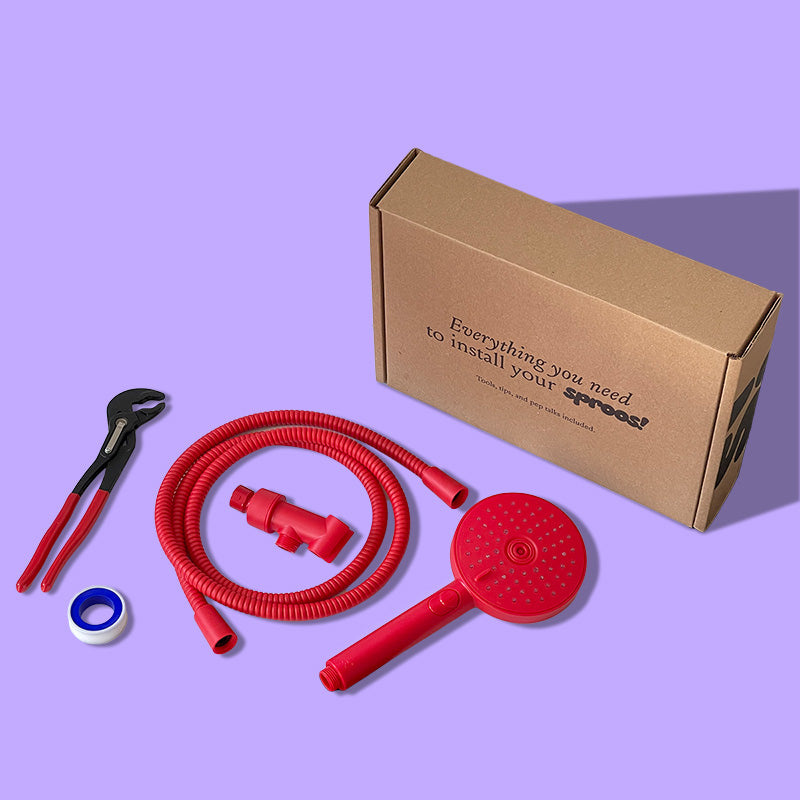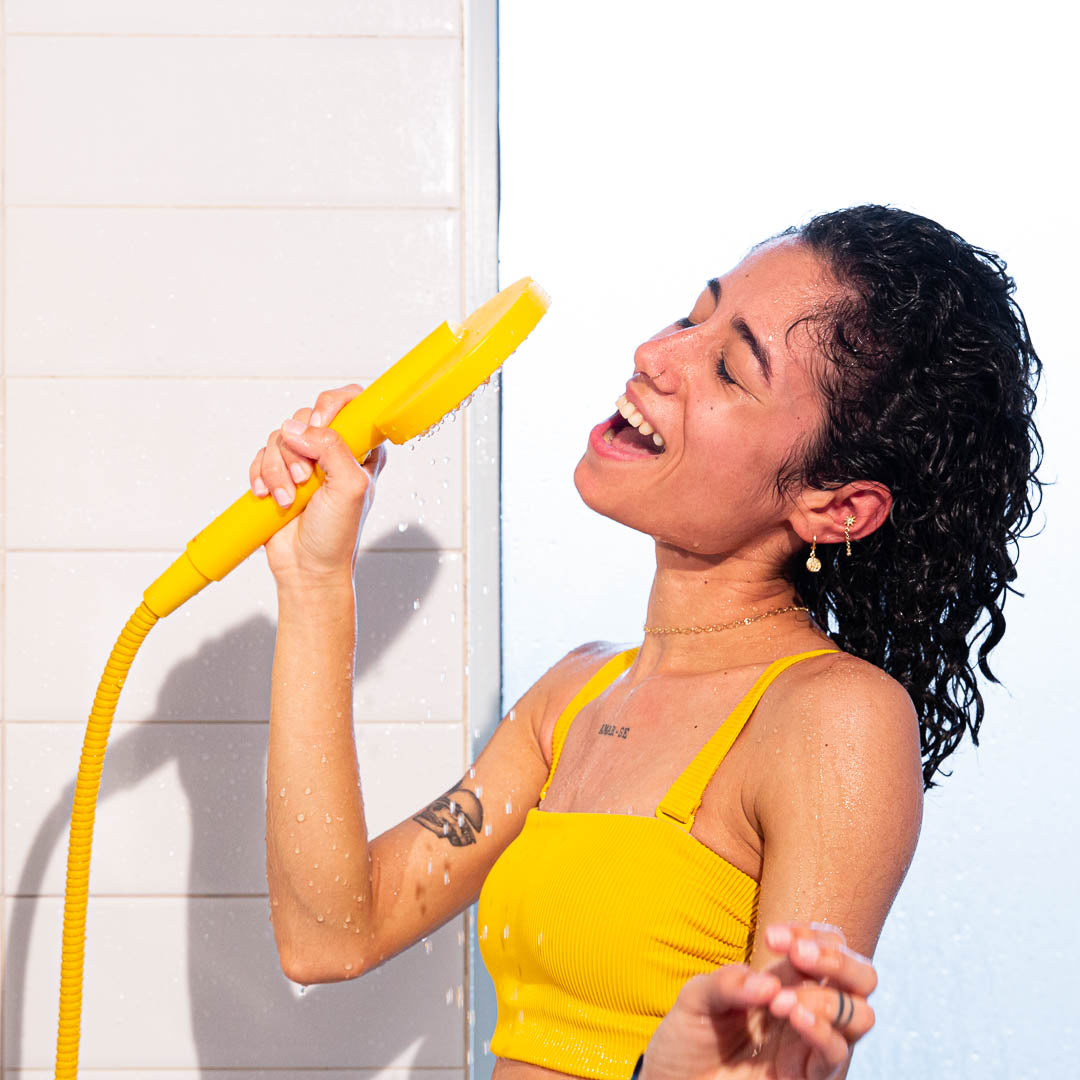 60 Day Free Returns
If you don't absolutely, positively love your new sproos! shower that's... perfectly ok! We give you 60 days to try it out and return it if you don't love it. That's two months! Math!
Who We Are
Hey there! We are Ben and Greg, co-founders of sproos! We are on a mission to help renters and new homeowners make their spaces a home. We are pairing our experience as long-time renters with our hardware expertise to create functional and helpful products for you!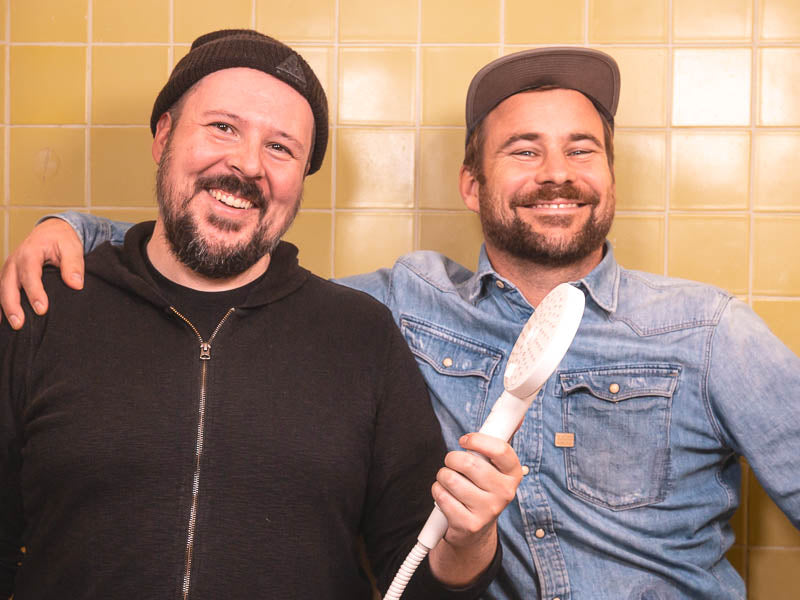 FAQs
Can I bring my sproos! shower with me when I move to a new apartment?

Yep! The sproos! shower is easy to uninstall without damage.
How long will the sproos! shower take to install?

Just 5 to 10 minutes is all it takes to upgrade your shower. The hardest part can be getting your old shower off. That's why we give you handy-dandy pliers that should give your plenty of grip and torque to get it off.
Will sproos! help with my water pressure?

Great question! Although no shower can change the pressure of water coming through your pipes, ours is designed to provide powerful sprays, even with low water pressure. Plus, our showers are made with high-grade silicone nozzles, which are easy to keep clean and avoid pressure-reducing mineral buildup.
Does the sproos! shower have water-saving features?

You bet. We developed the sproos! shower to comply with California water standards (as strict as they come!), while still providing the highest performing sprays. Plus, our pause button allows our users to save water by quickly stopping water flow to lather up, scrub down, and move it right along!
Can I do this?

Of course! It doesn't take a plumber to change the shower head, but if you hit a snag we are here to help. Send us an email or hit us up in the chat. We are pros who love to help.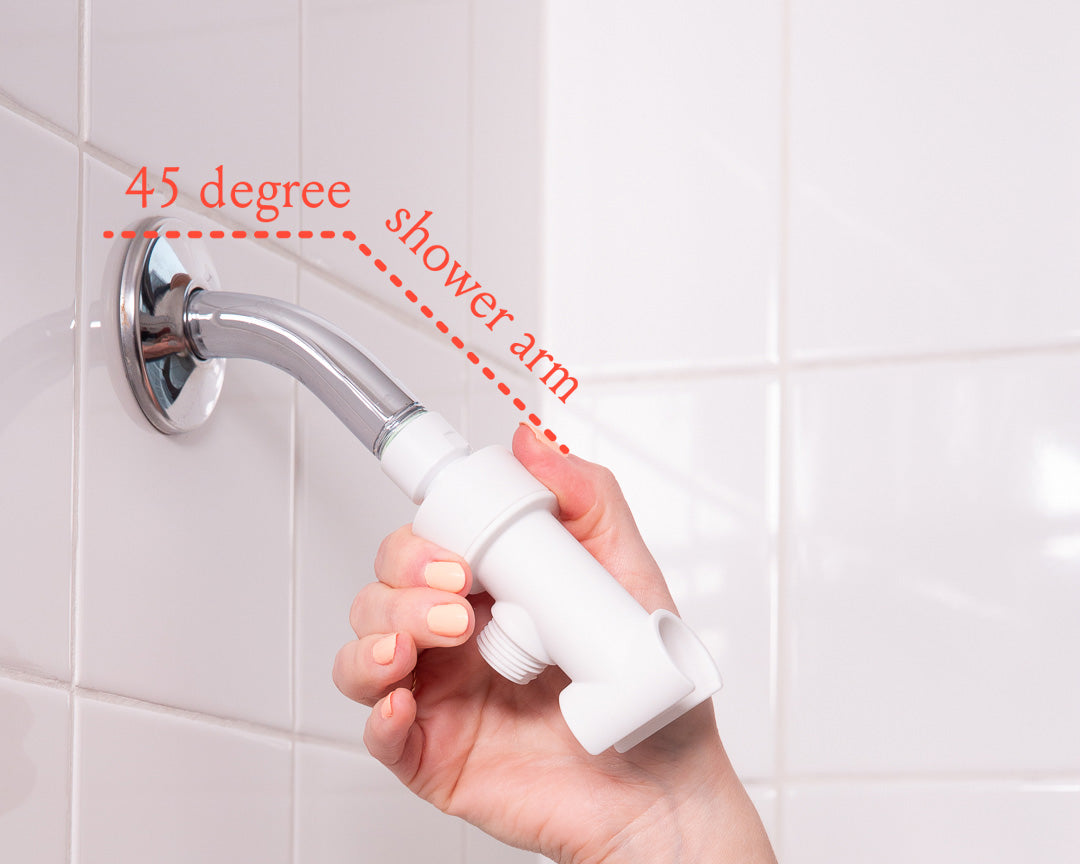 Does it fit?
Your shower and sproos! were made for each other.
The hand shower is designed to pair perfectly with any 45-degree shower arm. Not recommended for straight horizontal, or vertical shower arms.
Looking for more functionality, style, and storage?
Check out these shower bundles that include the same great hand shower.